«А Ну Ка, Похудейка» competition completed.  Combined loss of more than

265 lbs

!!!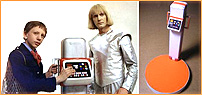 Apr 22, 1970          The first Earth Day
Apr 23, 1564          William Shakespeare born
Apr 24, 1916          Easter Rebellion begins
Apr 25, 1983          Andropov writes to U.S. student
Apr 26, 1954          Polio vaccine trials begin
Apr 27, 4977 B.C.  Universe is created, according to Kepler
Apr 28, 1945          Benito Mussolini executed
New Recommendations on RPNJ


Watch an aquarium.  Watching gentle, repetitive movement is very calming for the kids and parents alike. 
Popovich Comedy Pet Theater on April 26th, 7:00 PM at Bergen PAC, Englewood, NJ
Lag Ba'omerOutdoor Family Fun Festival on April 28th, 12:30 PM at BrisAvrohom, Fair Lawn
The Gruffalo on April 28th, 3:00 PM at Kingsborough College, Brooklyn, NY
Popovich Comedy Pet Theater on April 28th, 1:30 PM and 4:30 PM at Mayo PAC, Morristown, NJ
More ...
*Sourced from History.com