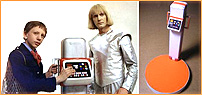 Jun 03, 1989           Crackdown at Tiananmen begins
Jun 04, 1940           The synthetic rubber tire unveiled
Jun 05, 1967           6 day war begins
Jun 06, 1944           D-Day
Jun 07, 1955           1st President to appear on color TV (Eisenhower)
Jun 08, 1936           1st parking meters are invented
Jun 09, 1963           Johnny Depp is born
New Recommendations on RPNJ

Wedding Venues - Coming soon to http://RussianParentsNJ.Com


Teach your kids road safety thru play.  Add street lights and road signs to they toy collection and use them together with toy cars, people, etc to teach road safety rules.
Taste of Ridgewod – Sat, June 09 1PM-4PM,  at Van Neste Square,  Ridgewood, NJ
Jetlag Festival 2013 – June 21st – June 23rd ,  at Catskills, NY
More ...
*Sourced from History.com